Welcome to The Village at Raintree
ABOUT
If convenience, comfort, great service, and reasonable prices are what you are looking for, then call the Village at Raintree Apartments. With easy access to all major freeways, our location puts you just minutes from downtown SLC, shopping, dining, entertainment, the U of U campus, and the airport. The Village at Raintree Apartments offers spacious floor plans, beautiful landscaping, and an array of fun recreation are all part of the living experience you'll come to enjoy. So stop in and let us show you around. You'll be glad you did.
Address
870 North 900 West
Salt Lake City, Utah
84116
Phone
P: (801) 595-0107
E: thevillageatraintree@amcllc.net
Office Hours
Monday - Friday: 9:00 - 5:30
Saturday: 10:00 - 5:00
Sunday: Closed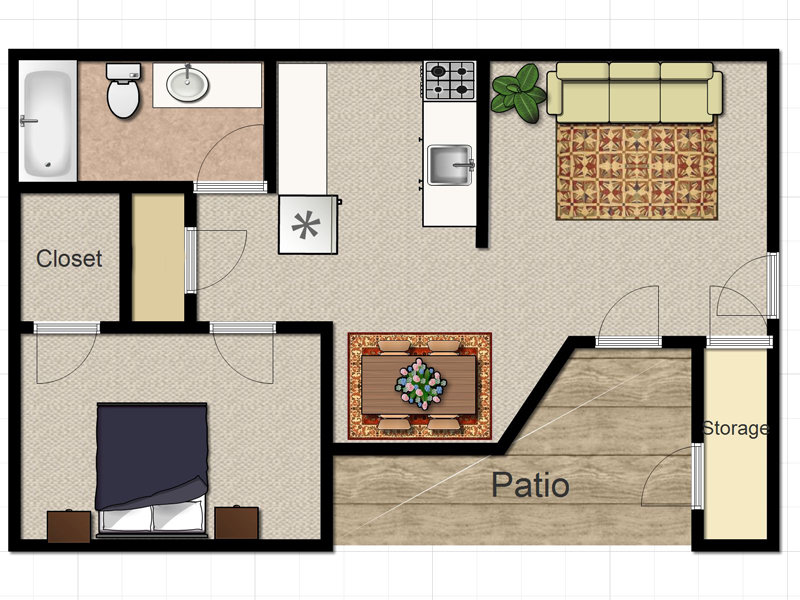 OAK
SQ FEET: 686
BEDROOMS: 1
BATHROOMS: 1
DEPOSIT: OAC
PRICE: Call for Details
AVAILABLE: 2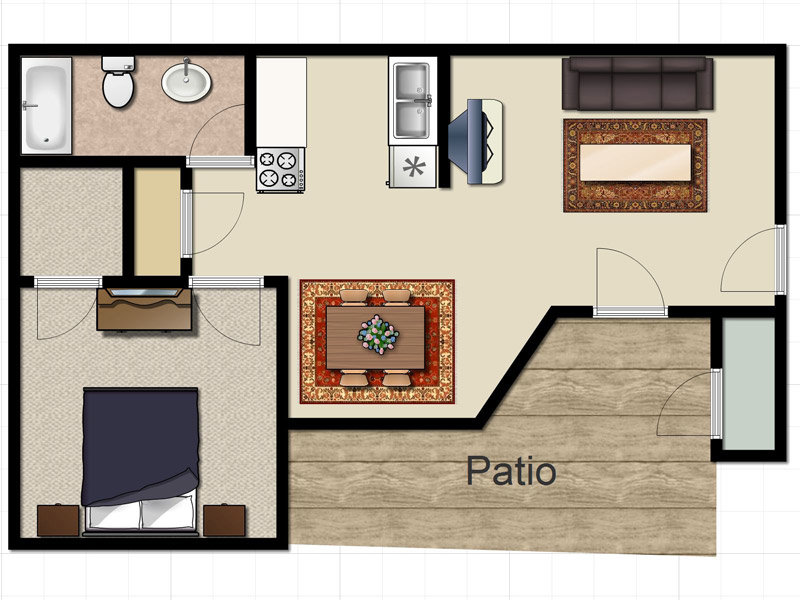 ASPEN
SQ FEET: 759
BEDROOMS: 1
BATHROOMS: 1
DEPOSIT: OAC
PRICE: Call for Details
AVAILABLE: 1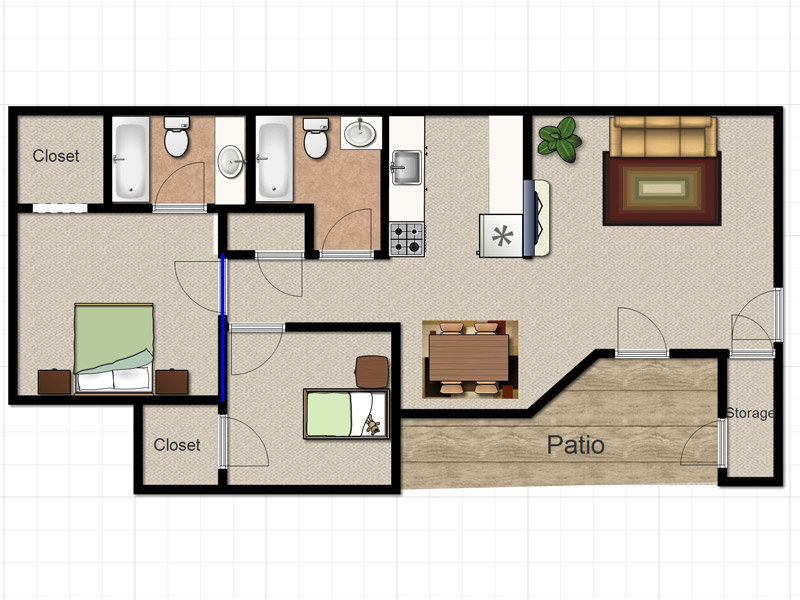 MAPLE
SQ FEET: 867
BEDROOMS: 2
BATHROOMS: 2
DEPOSIT: OAC
PRICE: Call for Details
AVAILABLE: 1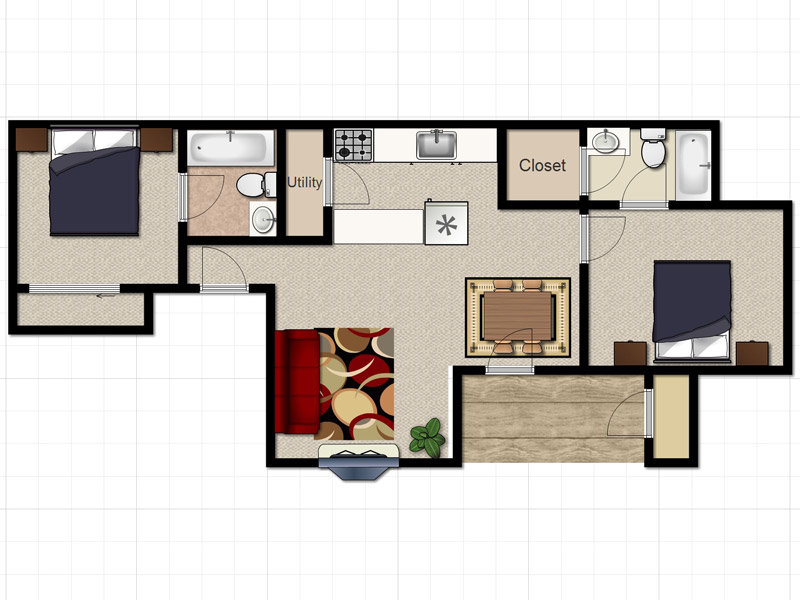 SPRUCE
SQ FEET: 953
BEDROOMS: 2
BATHROOMS: 2
DEPOSIT: OAC
PRICE: Call for Details
AVAILABLE: 2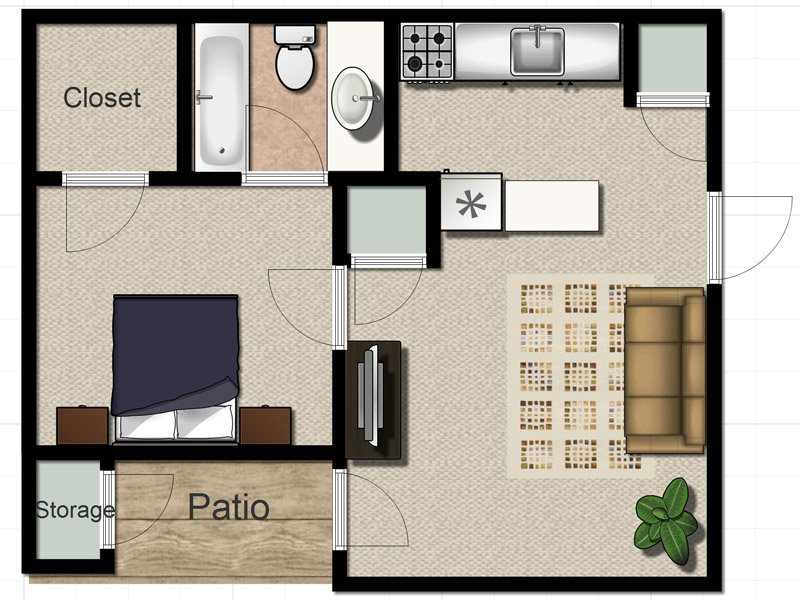 ELM
SQ FEET: 518
BEDROOMS: 1
BATHROOMS: 1
DEPOSIT: OAC
PRICE: Call for Details
AVAILABLE: 1
Apartment
Dishwasher
Central Air
High Ceilings
Patio/Balcony
Cable or Satellite Available
Large Closet Space
Floor to Ceiling Windows
Washer / Dryer *
Spacious Floor Plans Designed to Your Needs
Pet Friendly
Capitol/City Views
Property
Convenient Location
Heated Swimming Pool
Fitness Center
Covered Parking
Laundry Facility
Clubhouse
Short Term Lease
Near Public Transit
Sundeck
Beautiful Landscaping
High Speed Internet Access
On-site Maintenance/Management
Great Location for Walking
Courtesy Patrol Service
Package Acceptance at Management Office
BBQ Grills / Picnic Areas
Online Payments Accepted
Professional Management
Flexible Lease Terms Available
Online Maintenance Requests
Scott Christian Bauer
Stars: 4
We've lived at The Village at Raintree since May 2009. The complex is on its third set of owners (and fourth management company!) since we moved in, and these owners are more interested in improving the property than all the previous owners we've dealt with combined. They just finished redoing all the roofs, and they've started putting in security fencing along 900 West. (I understand entry and exit security gates are on the way, too, which is awesome!) They've repainted all the siding to a more modern color scheme (hated that drab olive green!), and they've made upgrades to the covered parking and concrete (though work continues on the many concrete steps that need to be replaced). It'll be exciting to see what they do this year. Sadly, on average we've seen a new property manager every 18 months or so - such high turnover doesn't help management's relationships with residents, and the maintenance staff turnover has been more rapid than that, though current maintenance techs are personable and skilled - they know what they're doing and do it well. For quite some time we've had no real late night noise problems barring the occasional loud car stereo or muffler thanks to idiots who have no common sense or common courtesy. Dogs running around outside off-leash is not as much of a problem now as it once was, but thanks to all the smokers walking around a lot and smoking on their porches and balconies we rarely can keep our windows open for a decent amount of time - a pet-free and smoke-free environment would be much more appreciated. All-in-all, The Village at Raintree is a good place to call home that's getting better - much better! - thanks to the current owners. We'll be renewing our lease soon and starting our 11th year here in May - we have no plans to move.
Feb 27, 2019
brittany laura
Stars: 5
Sep 12, 2018
blue butterscotch
Stars: 4
My girlfriend and I moved here a year ago and have had very few problems. Out of all the places I have lived, I can promise you this is no different than any other apartment complex. Very standard guidelines and any issues we had were handled very professionally. Living in an apartment complex always comes with some gambles. All of our neighbors were very courteous and yeah there was some sound on weekends but its nothing excessive or out of the ordinary for an apartment complex. Even if something became a problem, I know that I could report it and it would be handled to the best of their abilities. The only reason I am not giving 5 stars is because when there was any construction it was very last minute that we would find out about it. It's nothing too bad, just a little inconvenient. We would have no problem staying here another year but we are moving closer to my work. The management is kind and has always been helpful. They have always been very accommodating to our needs. Every problem I had was solved fast, and they really do care about your problems and are very willing to work with you. It was a very typical experience but with very devoted staff.
Jun 02, 2018